Schedule a Free Consultation Service Here!
Custom Sofas - Buy now pick fabric later
(408) 868-5203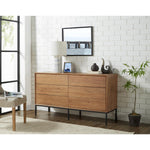 Hathaway Dresser 6 Drawers
Regular Price

$1,199.00

Sale Price

$1,199.00

Regular Price

$0.00

Unit Price

per
Rustic Modern drawer bed set constructed of solid Acacia wood in a tiled arrangement panel, propped on minimalist powder coated steel legs. Includes push-to-open runners mechanism for soft open and close drawer slides.
Shipping and local delivery services
Made To Order Sofa & Sectionals
Customize a Sofa & Sectional to any size dimensions, 100+ fabric options, seat cushion firmness & configurations.
Regular Price

$3,299.00
Sale Price

$3,299.00

Regular Price
Unit Price

per
Regular Price

$3,899.00
Sale Price

$3,899.00

Regular Price
Unit Price

per
Regular Price

$3,129.00
Sale Price

$3,129.00

Regular Price
Unit Price

per
Regular Price

$3,749.00
Sale Price

$3,749.00

Regular Price
Unit Price

per
Regular Price

$3,299.00
Sale Price

$3,299.00

Regular Price
Unit Price

per
Regular Price

$3,849.00
Sale Price

$3,849.00

Regular Price
Unit Price

per
Regular Price

$3,999.00
Sale Price

$3,999.00

Regular Price
Unit Price

per
Regular Price

$3,449.00
Sale Price

$3,449.00

Regular Price
Unit Price

per
Regular Price

$3,129.00
Sale Price

$3,129.00

Regular Price
Unit Price

per
Regular Price

$3,749.00
Sale Price

$3,749.00

Regular Price
Unit Price

per
Regular Price

$3,129.00
Sale Price

$3,129.00

Regular Price
Unit Price

per
Regular Price

$3,299.00
Sale Price

$3,299.00

Regular Price
Unit Price

per