Cyber Monday Sale - 10% Off Site Wide
(Applied At Checkout. Ends 11/28)
Custom sofas - Buy now pick fabric later.
(408) 868-5203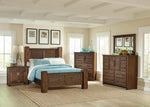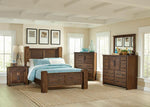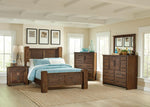 Sutter Creek Bed with Block Posts Vintage Bourbon
Regular Price

$1,299.00

Sale Price

$1,299.00

Regular Price

Unit Price

per
Embrace a bold, chunky silhouette. With a cool vintage bourbon finish, that fits rustic or contemporary decor. This bed is the perfect starting point for a fun design scheme. Make any room transform into a showcase of natural beauty. Natural grain accents offer an enticing cabin look that shapes a fun decor scheme.
Shipping and local delivery services
Made To Order Sofa & Sectionals
Customize a Sofa & Sectional to any size dimensions, 100+ fabric options, seat cushion firmness & configurations.
Regular Price

$3,249.00
Sale Price

$3,249.00

Regular Price
Unit Price

per
Regular Price

$3,649.00
Sale Price

$3,649.00

Regular Price
Unit Price

per
Regular Price

$3,129.00
Sale Price

$3,129.00

Regular Price
Unit Price

per
Regular Price

$3,549.00
Sale Price

$3,549.00

Regular Price
Unit Price

per
Regular Price

$3,229.00
Sale Price

$3,229.00

Regular Price
Unit Price

per
Regular Price

$3,649.00
Sale Price

$3,649.00

Regular Price
Unit Price

per
Regular Price

$3,649.00
Sale Price

$3,649.00

Regular Price
Unit Price

per
Regular Price

$3,249.00
Sale Price

$3,249.00

Regular Price
Unit Price

per
Regular Price

$3,129.00
Sale Price

$3,129.00

Regular Price
Unit Price

per
Regular Price

$3,549.00
Sale Price

$3,549.00

Regular Price
Unit Price

per
Regular Price

$3,129.00
Sale Price

$3,129.00

Regular Price
Unit Price

per
Regular Price

$3,299.00
Sale Price

$3,299.00

Regular Price
Unit Price

per